Anymal provides a clear registration of animals and associated events.
In this way, optimal animal health and welfare is established.
Our ambition is to become the best app for hobby animal keepers.
A flawlessly working app, anytime, anywhere
Strategy
We very consciously opt for a product leadership strategy: an app that works well and flawlessly, always and everywhere. User-friendliness is our top priority and we structurally add innovations based on customer wishes. These innovations come from a focus group of various customers, who give input several times a year to optimize the Anymal app.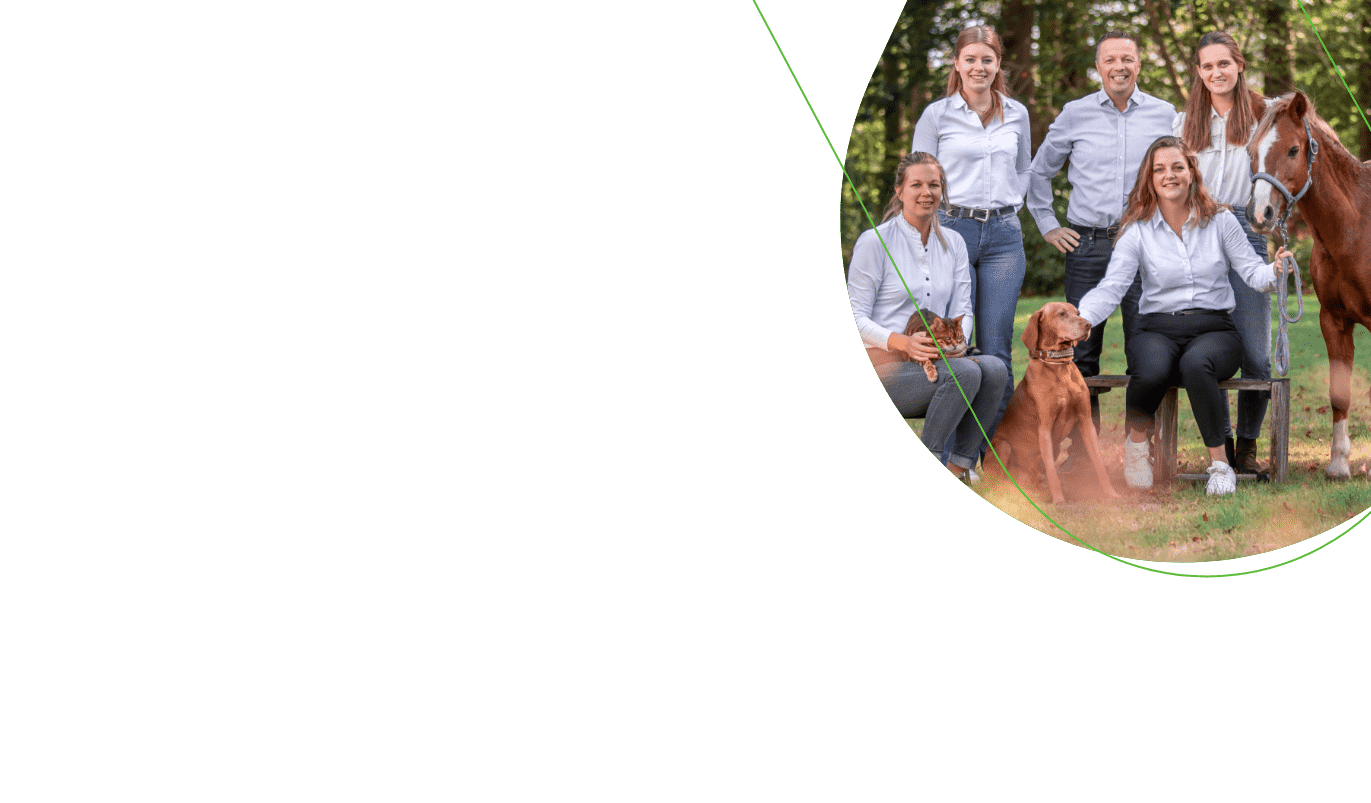 Meet
the team
The A-team of GD is responsible for the international development of Anymal. All team members come from varied backgrounds and have a plethora of talents. The expertise in the team consists out of online marketing, market intelligence and IT. These components are the keys to success of Anymal.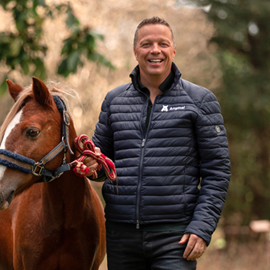 Emiel Schiphorst
"My life has always been a bit of a voyage of discovery. From a side job in the bedding plants to e-commerce at Wehkamp. After getting my degree in economics and business administration, I temporarily moved to Germany for the language and music. When I returned to the Netherlands, I started working in the pharmacy, but the interest in A-brands and animals had always been on my mind. I apply the combination of health and animals at Royal GD, the company from which Anymal emerged in 2020. As an A-team, together with Saskia and our colleagues, we give substance to this company and the future. This inspiring young environment makes my work very enjoyable."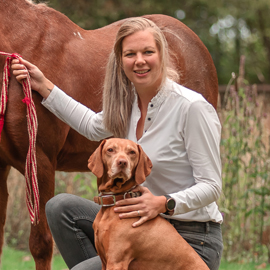 Saskia Luttikholt
"In 2010, after graduating from Animal Sciences in Wageningen, I started working at GD. Over the years I have worked in various positions within GD and during the past three years, as a managing director, I have been involved in the start and development of Anymal. I myself am a hobby animal keeper owning many different animal species, which makes that I can empathize well with the expectations with regard to animal health and welfare of other hobby animal keepers. I look forward continuing to make Anymal's strategy a success."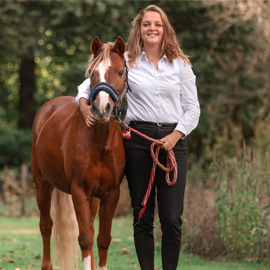 Marian Noordhuis
"During my third-year internship in 2020, I became involved with Anymal, in which I was able to experience the entire growth from the start. I like to connect different parties and at Anymal I get optimal space for this. In 2021 I received my Equine Sports and Business degree and I am currently following the master Change Management. Besides school and work, I am involved in breeding horses and I also have many other hobby animals at home."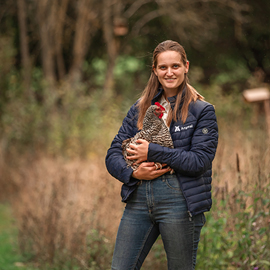 Madinja Groenenberg
"In 2021, I received my degree Equine Sports and Business. After graduation, I immediately started my own business as a photographer. A year later, besides my photography business I started working at Anymal focusing on the communication and marketing. I enjoy being in nature, which is a perfect combination with my horses, cats and chickens."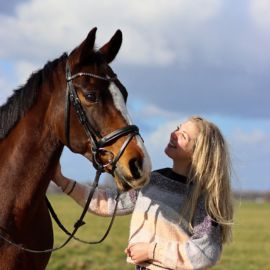 Sophie van den Berg
"I am a final-year student in the Logistics Management program at Windesheim University. In addition to my graduation project, I have been working part-time at Anymal since 2023. I enjoy engaging in a blend of logistics and animals. In my free time, you can find me with my horse, dog, or on the truck."

Patrick Vroklage

prof. Dr. Aard Groen

Prof. Dr. Ynte Schukken

Tineke Eppink
Advisory Board
It consists - like the A-team - of people with
diverse backgrounds and areas of expertise.
Patrick Vroklage is an 'award winning marketeer' and develops internet technology for various premium brands for over 10 years. He helps Anymal from this perspective.
Prof. Dr. Aard Groen is Professor in Entrepreneurship and supervises several start-up businesses in the Netherlands. He brings this specific knowledge into the organisation of Anymal.
Prof. Dr. Ynte Schukken is Professor in Management of Farm Animal Health and shareholder via the Royal GD Holding of Anymal. Since he is a shareholder, he is seated in the advisory board.
Tineke Eppink is source of inspiration for students in the equine sector in the Netherlands at the programme Equine, Sports & Business. She connects animals, education and technology via her knowledge and network.
Partners
Without partners ZERO results
To strengthen our ambition and message, we are constantly looking for new enthusiastic partners who would add value to the app. There is no development without partners! That is why we work together with well-known and less well-known partners in many ways to improve the app's usability.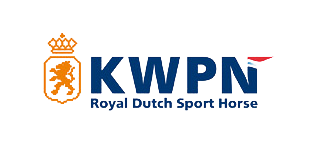 KWPN
The KWPN (Studbook of the Royal Dutch Sport Horse) is a Netherlands-based organization specializing in the breeding of jumpers, dressage horses, harness horses, and Gelder horses. With 22.000 members and approximately 10.000 new foals each year, KWPN is one of the largest sporthorse studbooks in the world.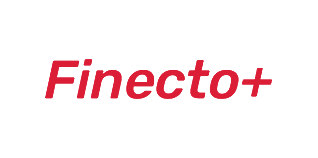 Finecto
Finecto+ is a family business with origins in chicken farming. A lot of knowledge has come from the professional sector to tackle red mites in chickens. The natural way turned out to be the best way. When there was a demand to also use these types of products against mites in horses and against fleas in dogs, the range was expanded.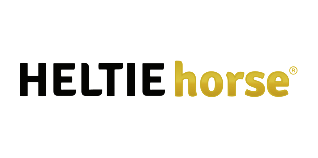 HELTIE horse® is a Dutch well know based brand. We recently decided to launch our webshop for the rest of the world. Our vision is to bring horses closer to nature again with 100% natural products. We push hard to research new ingredients, seek out the highest quality sources and test new formulas.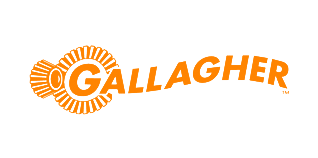 Heltie horse
Gallagher is the world's leading quality brand in electric fencing, offering a first class product with good value for money and first class service. Gallagher's products are developed from an agricultural vision and tested by users. Innovation by and for the final user of the product is what we stand for.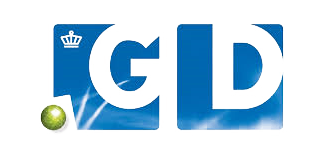 Royal GD
GD is a leading organisation in animal health and animal production. With our veterinary laboratories and research facilities and with our veterinary knowledge and expertise we support our customers worldwide. Good health is in the interests of animals and contributes to sustainable farming with safe and healthy food.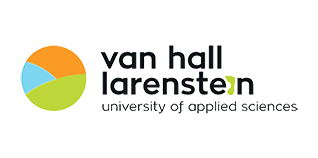 Van Hall Larenstein
Van Hall Larenstein University of Applied Sciences is an international university of applied sciences and the most sustainable university of applied sciences in the Netherlands. We combine education and applied research. We train our students to become high-quality, ambitious and innovative professionals who contribute to a more sustainable world

Imagro
We come up with impactful solutions to strategic and communication issues in the fields of Agriculture, Horticulture, Food and the Living Environment. We do this by developing smart strategies, eye-catching visions and creative concepts, and by building strong brands that stand out from the rest.