Anymal is the app to manage your animals anytime and everywhere.
At home, on the way or at the veterinarian? With Anymal you will always have all data of your hobby animals available at hand's reach. You can quickly and easily note data like birthdate, vaccination

or treatment so that your administration is always up-to-date and easy to find. 
Free and
easy to install
All data available
in one place
Easy
to use
Anymal can be easily downloaded for free from the Apple Store or Google Play. The app is quick and easy to use using self-evident icons. You can quickly register and photograph your animals and easily add events. In this way, you have a practical overview at hand, anytime and anywhere.
Illness

Mating period

Birthdate

Treatment

Others
The App
After installing the app you will follow a simple registration process. One user account can be used on multiple devices. This enables everyone to look into the animal data at any time. All animals are organised
in one simple overview. All past and future events can easily be found via the timeline. By setting a reminder, you will never forget the next vet appointment, treatment or vaccination.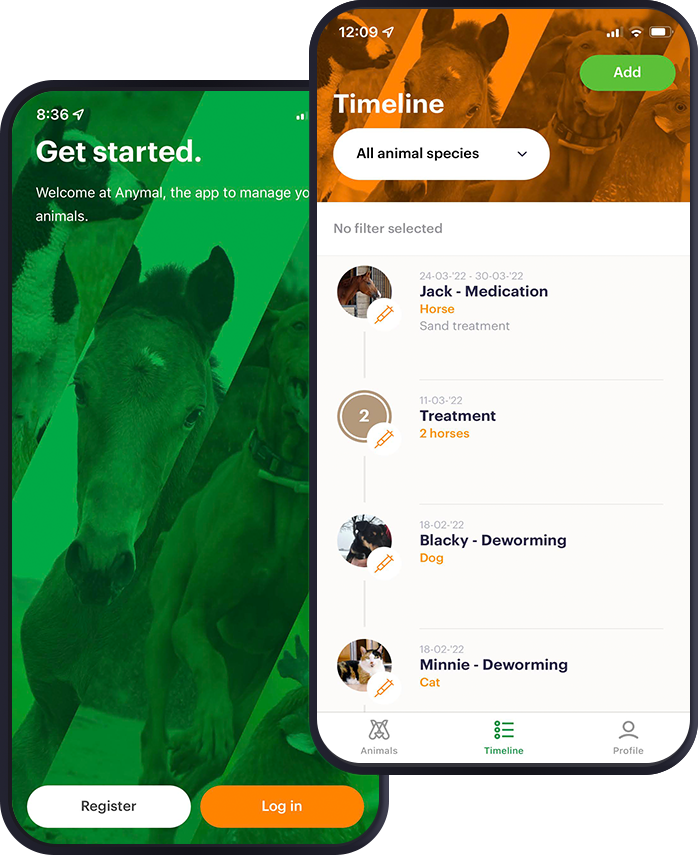 Nice app. Not too complicated.
Simple and intuitive.
CheckNL - January 21st 2022
Great to have all your animal
data at hand's reach.
Jos Entius - November 26th 2021
Useful app to manage all data
of the horses.
Sorrel Jansen - November 17th 2021
Mission, vision and strategy  
The mission of Anymal is to provide a simple and convenient registration of hobby animals and all events surrounding the hobby animal. Anymal very consciously opts for

a product leadership strategy: an app that works well and flawlessly, always and everywhere. Our ambition is to become the best app for hobby animal owners worldwide.
a product leadership strategy: an app that works well and flawlessly, always and everywhere. Our ambition is to become the best app for hobby animal owners worldwide.
Partners
Without partners ZERO results
To strengthen our ambition and message, we are constantly looking for new enthusiastic partners who would add value to the app. There is no development without partners! That is why we work together with well-known and less well-known partners in many ways to improve the app's usability.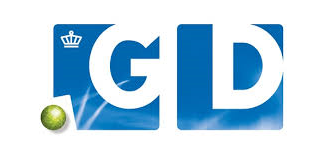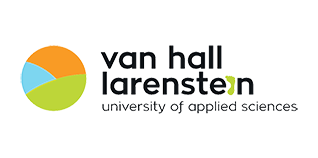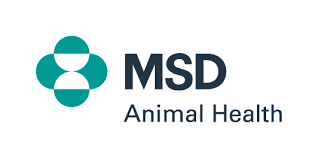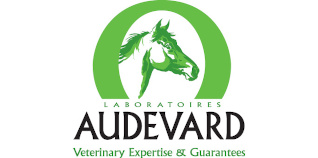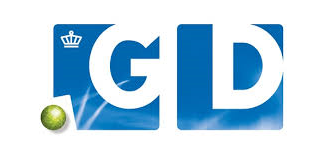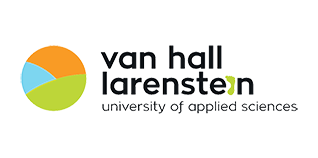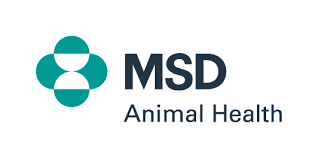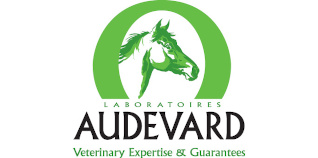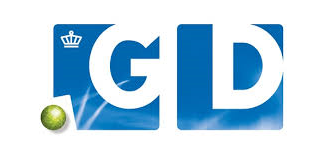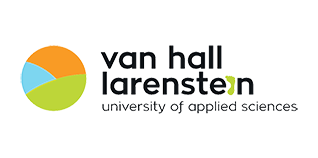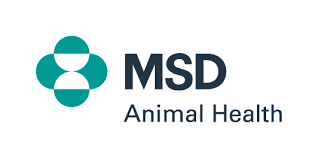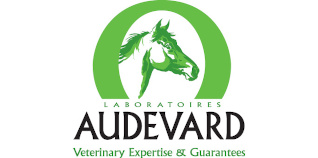 Meet the A-team 
The A-team of GD is responsible for the international development of Anymal. All team members come from varied backgrounds and have a plethora of talents. The expertise in the team consists out of online marketing, market intelligence and IT. These components are the keys to success of Anymal.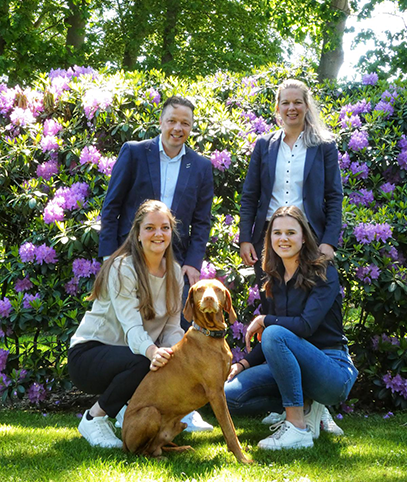 Advisory board
Consists – similar to the A-team – out of members with various backgrounds and expertise.

Prof. Dr. Aard Groen

Patrick Vroklage

Tineke Eppink

Prof. Dr. Ynte Schukken
Prof. Dr. Aard Groen is Professor in Entrepreneurship and supervises several start-up businesses in the Netherlands. He brings this specific knowledge into the organisation of Anymal.
Patrick Vroklage
s an 'award winning marketeer' and develops internet technology for various premium brands for over 10 years. He helps Anymal from this perspective.
Tineke Eppink is source of inspiration for students in the equine sector in the Netherlands at the programme Equine, Sports & Business. She connects animals, education and technology via her knowledge and network.
Prof. Dr. Ynte Schukken is Professor in Management of Farm Animal Health and shareholder via the Royal GD Holding of Anymal. Since he is a shareholder, he is seated in the advisory board.